Cow Parlor Matting
Whether you have a cow carousel or parallel cattle milking system, we can provide mats to fit your parlor. Our durable rubber parlor mats will not absorb liquid or harbor bacteria.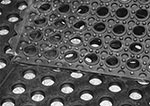 These parlor mats are perforated to allow water to flow through and for easy cleaning. Durable rubber surface does not absorb liquid or harbor bacteria. At 1/2" thick, these mats offer the comfort cows need when being milked.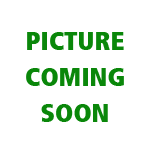 Custom designed carousel milking parlor mats interlock to create one continuous floor with the best fit possible. Heavy duty 3/4" rubber construction. Your cattle will love them!